Morguard Wins Three Awards at 2020 HOOPP LEAP Awards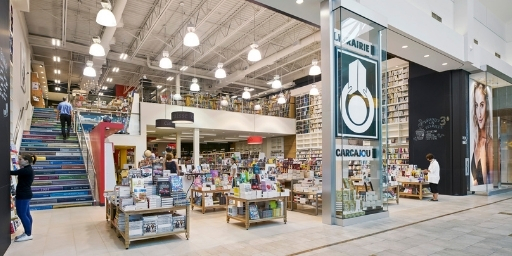 Initiatives
Sustainability
Community Engagement
Services
Management
Development
Property Management
Morguard is excited to announce that the company has once again been recognized by Healthcare of Ontario Pension Plan (HOOPP) for its leadership in sustainability best practices.
For the seventh consecutive year, Morguard has brought home Leadership in Environmental Advancement Program ("LEAP") awards, presented this year to New Sudbury Centre in Sudbury, ON; 11th Avenue Place in Calgary, AB; and Place Rosemère in Rosemère, QC.
This achievement underscores Morguard's commitment to sustaining operational excellence, while increasing property value and performance. Being a winner for seven consecutive years also demonstrates how the combined efforts of our teams across Canada elevate our Sustainable Morguard program and support our mandate to make a positive difference in our communities.
These three awards bring Morguard's total to 20 distinctions since the program's initiation in 2012.
11th Avenue Place | Waste Minimizer Award
11th Avenue Place located in the heart of Calgary, Alberta features a number of green building design features that have resulted in reduced energy consumption and a healthier more efficient work environment.
The award recognizes strong waste performance based on efforts to reduce intensity and the ability to divert waste. 11th Avenue Place in Calgary was once again honoured with this prize by achieving a waste diversion rate of 78 per cent in 2019, and the continued education of its tenants on maintaining the building's "LEED" certification. The buy-in from tenants has made a significant impact, with one tenant independently exporting their Styrofoam as the City of Calgary does not offer this service.
How did they do it? This property improved waste diversion by unifying their waste management from multiple haulers to one with a strong diversion program and educating cleaning staff on recycling practices for hand towels in washrooms.
Place Rosemère | Energy Saver Award
Place Rosemère located in Rosemère Quebec, boasts 892,354 SF of high profi le fashion retailers surrounded by vast naturally lit promenades.
Morguard received the "Energy Saver Award" for the outstanding reduction in energy consumption in 2019 at Place Rosemère. The property was recognized for the estimated $24,000 in savings that were achieved, as well as decreasing the number of Watts used by the centre by over half.
These amazing energy savings are the result of a re-lamping the centre underwent in 2018. The old neon tube lights were replaced by new LED neon tubes from Philips. The old lighting system used approximately 123,674.50 Watts, compared to the new LED lighting which only uses 54 127.5 Watts. This project demonstrates Morguard's commitment to advance sustainability best practices to achieve energy savings.
New Sudbury Centre | Collaboration Award
New Sudbury Centre, located within the busiest retail node of Greater Sudbury, continues to be Northern Ontario's most dominant retail fashion centre.
The "Community Impact Award," recognizes a property with a strong community engagement program that has positively impacted the community. The New Sudbury Centre was successful in achieving this prize thanks to its "Inspired Green Living" event.
The campaign highlighted the Centre's sustainability accomplishments, featured tenant eco-products and included community groups to engage and educate customers. Incorporated were workshops hosted by partners along with demonstration, eco-friendly vendors, green minded businesses and a community cutlery drive. As well, the Junction Creek Stewardship, a participant, hosted a creek clean-up of the waterway running along New Sudbury Centre's property.
Fact: Participating vendors promoted and showcased products such as all-natural soaps, candles, cloth diaper services, reusable cleaning cloths, and more. Activities included soap making, upcycled jewelry, DIY produce bags from t-shirts, an understanding organics session and more.