Water Winner Award − Bonnie Doon Centre
Bonnie Doon Centre, Edmonton, Alberta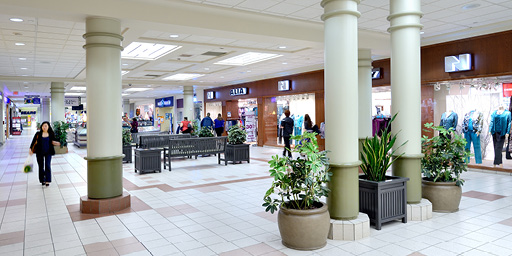 Category
Operational Excellence
Sustainability
Ownership
Institutional Clients
Managed by Morguard
Services
Property Management
Asset Management
Implementing a multi-faceted water efficiency program at Bonnie Doon Centre, resulted in recognition as the 2016 Water Winner: Retail Award by the Healthcare of Ontario Pension Plan (HOOPP) based on an overall score of water intensity, water reduction and progress to water target.
The Opportunity
Reduce water consumption at Bonnie Doon Centre, a 500,000-square-foot enclosed shopping centre in Edmonton, Alberta, through a combination of people, process and technology.
The Value Proposition​
In order to achieve widespread reduction in water consumption at Bonnie Doon Centre, Morguard's Property Management team and select tenants implemented several water efficient initiatives including:
Actively managing demand through a building automation system​
Retrofitting washrooms with energy efficient fixtures​
Monitoring utilities changes through site diagnostics and rectifying reported high usage
Investing in capital projects for communal irrigation systems and interior plumbing components​
​​
The Result
Achieved water use intensity of 0.36 m3/m2.
​​​Recognized as the 2016 Water Winner: Retail by the Healthcare of Ontario Pension Plan (HOOPP) based on an overall score of water intensity, water reduction and progress to water target
Completed capital improvement projects that will have a long-term positive impact on managing water consumption at the Centre​