Going Organic At Coquitlam Centre
Coquitlam Centre, Coquitlam, British Columbia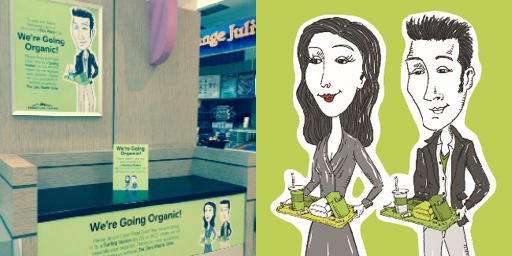 Category
Operational Excellence
Sustainability
Ownership
Institutional Clients
Managed by Morguard
Leading by example, Coquitlam Centre engaged employees, tenants and visitors in organics recycling to meet diversion goals – resulting in a Sustainability Innovator: Stakeholder Engagement Award from the Healthcare of Ontario Pension Plan (HOOPP).
The Opportunity
Engage employees, tenants and visitors at Coquitlam Centre in Coquitlam, British Columbia, to participate in an expanded organics recycling program to support an organics disposal ban in the province – and to align with Metro Vancouver's goals of becoming a zero waste city.
The Value Proposition​
The Property Management and Marketing team at the one-million-square-foot, two-level super-regional shopping centre implemented a strategy targeting retail tenants and visitors with a goal to reduce organic waste. The waste diversi​on strategy engaged stakeholders through:
Introduction of Food Court sorting stations
Installation of an organics compactor to reduce fuel, labour and haulage costs of daily pick-ups​
Set up and implementation of an organic containers program for tenants
Training of employees and tenants on proper use of containers
Launching the "Going Organic" public awareness campaign​
The Result
Coquitlam Centre's organic waste diversion rate increased by 619% – from 64,765 kgs in 2014 to 400,917 kgs in 2015.
The Centre achieved an overall waste diversion rate of 63% – including organics, recyclables and waste.
​​​A Tenant Satisfaction Survey indicated that more than 95% of the respondents feel that Coquitlam Centre is an environmentally responsible shopping centre and nearly 90% responded that they were "Satisfied or Very Satisfied" with their engagement with sustainable practices at the Centre​​​.