NAIOP Industrial Development of the Year
Maple Leaf Foods Distribution Centre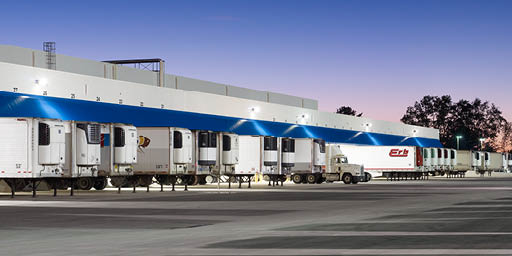 Category
Value Creation
Refrigerated
Distribution Centre
282,000 SF
Ownership
Owned - MRC and MIL
Industrial Fund II
Services
Asset Management
Development
"​Using exceptional project and process management, Morguard and its team delivered the first LEED Gold refrigerated distribution centre in Canada.​​​​​"
The Opportunity
Maple Leaf Foods, a leading Canadian consumer packaged meats company, issued a request for proposal for a build-to-suit refrigerated distribution centre to establish a critical hub for its Eastern Canada distribution network that would serve to consolidate and improve productivity.
The Value Proposition
​Morguard's proven expertise in project management of complex industrial developments and its financial capacity to provide equity were instrumental to the success of the project.
Morguard structured the transaction to provide an acceptable risk-adjusted yield for both the company's shareholders and investor clients, while ensuring an appropriate and competitive rental rate for Maple Leaf Foods.
Morguard led a team of specialized experts through all phases of pre-development and development. The team consulted closely with Maple Leaf Foods to understand every detail of its supply chain to create a facility that would reduce operational cost and complexity, increase productivity, and set a ​new standard for sustainable building performance through LEED design.​
The Result
Delivered a high quality, state-of-the-art facility that meets the tenant's business and distribution strategy while also enhancing Morguard's industrial portfolio.
Enhanced both income and real estate value for the company's shareholders and investor clients through strong returns and rental growth over the 15-year term. Cash returns from this $47 million development project have exceeded initial expectations.
Awarded the 2013 ​​Industrial Development of the Year by NAIOP Greater Toronto and was recognized as Canada's first refrigerated distribution centre to receive LEED Gold certification under the more stringent 2009 standards.​​