Market Expansion Generates Growth
Expanded Presence and Service Offerings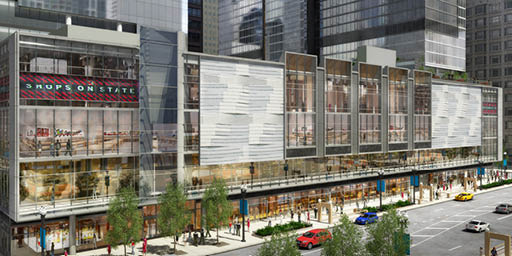 Category
Value Creation
Multi-Use Development
Equities and Fixed
Income
Ownership
Owned - MRC
Fund Manager
Institutional Clients​
Services
Asset Management
Portfolio Management​​
​Through a market expansion strategy, Morguard is realizing new growth for its sha​reholder​s and creating opportunities for the future through investment in multi-suite residential developments and co​mplementary investment platforms.​
The Opportunity
With real estate values holding at peak levels and limited acquisition opportunities for core product, Morguard looked to a market expansion strategy to generate new growth. The company's strategy was to leverage its existing relationships and intellectual capital in the U.S. multi-suite residential market – and public markets.
The Value Proposition
Multi-Suite Residential Investment
Morguard acquired a 49% stake in a 691-suite, 34-storey luxury residential rental development in Chicago, Illinois. The property is part of a prominent, mixed-use development known as Block 37 and is located at 108 North State Street – a prestigious downtown neighbourhood with immediate access to subways, restaurants, and high-end retail shops.
Equities and Fixed Income
Morguard acquired a 60% interest in Canadian money management company Lincluden Investment Management Limited, which manages $3.6 billion in equities and fixed income for institutional and private clients. This establishes a national platform for Morguard to transition its existing equities division, Morguard Financial Corp. This market expansion strategy increases the scale and scope of investment products and services to investor clients and realizes opportunities to access new capital pools in North America.
The Result
Expanded investments and management capabilities resulting in access to above-market returns for shareholders and investor clients and continued investment potential in a tight real estate market.
Block 37 provided Morguard with an opportunity to expand its presence in an existing market. The downtown Chicago market has rewarded Morguard with strong performance in the past. When completed, Block 37 will complement our existing Chicago property, Alta at K Station.
Acquired a reputable management platform for equities and fixed income that creates a scalable business for Morguard. It fits the market expansion strategy of growing AUM through existing asset classes.​