Sustainability Innovator − Technology Award
Coquitlam Centre, Coquitlam, British Columbia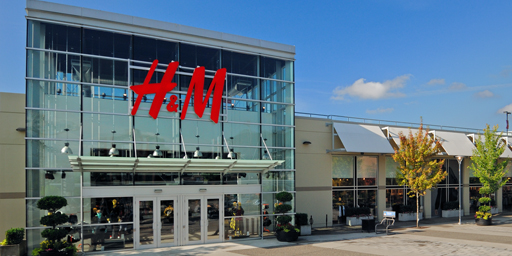 Category
Operational Excellence
Sustainability
Ownership
Institutional Clients
Managed by Morguard
Making sustainability accessible and affordable while generating a strong environmental impact, Coquitlam Centre was recognized with a Sustainability Innovator - Technology Award from the Healthcare of Ontario Pension Plan (HOOPP).​
The Opportunity
Create a meaningful environmental impact with a relatively small capital investment from Coquitlam Centre in Coquitlam, British Columbia by implementing heat recovery to reclaim and reuse the current system's waste heat.
The Value Proposition​
The Property Management team at the one-million-square-foot, two-level super-regional shopping centre, in partnership with Trane and SES Consulting, implemented a strategy to provide substantial energy savings by using heat recovery. The strategy involved:
Embedding the principles of sustainability into its business, with the belief that the conservation of resources is a corporate responsibility
Understanding that the configuration of Coquitlam Centre's mechanical room, with chillers and boilers in the same space, created an opportunity to reclaim and reuse the heat system's waste
Implementing an avant-garde heat reclaim solution
Changing the Heat Recovery Chiller (HRC) configuration to operate at a higher capacity and higher efficiency, reducing operating costs and the Centre's footprint
The Result
Coquitlam Centre's heat recovery project resulted in a 70% reduction in annual gas consumption, 4% reduction in electricity, and 35% reduction in annual greenhouse gas (GHGs).
Over a million kilowatt-hours per year savings, with a record payback of 2.5 years. A similar switching of heating fuel from gas to electricity has an estimated payback of 7 years.
​​​The Centre is also saving water due to decreased cooling tower use.
​​​The Centre's HRC may become the best tool for cutting GHGs in the building sector in the Tri-Cities area (Anmore, Belcarra, Coquitlam, Port Coquitlam and Port Moody).