Tenant Leader − Retail Award
Walmart and New Sudbury Centre, Sudbury, Ontario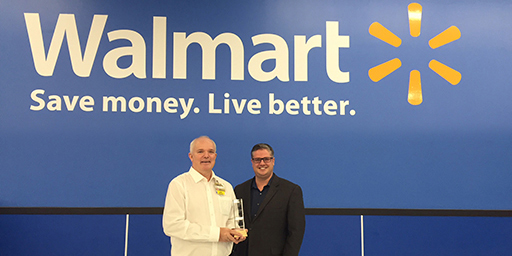 Category
Operational Excellence
Sustainability
Ownership
Institutional Client
Managed by Morguard
A tenant and owner sustainability initiative at New Sudbury Centre combined a proactive approach from a major tenant – Walmart – with the open door policy of Morguard's Property Management team. The initiative resulted in a Tenant Leader – Retail Award from Healthcare of Ontario Pension Plan (HOOPP).
The Opportunity
Set a precedent for collaboration between tenants and property management on sustainability best practices. Both the tenant and Property Management team's willingness to openly share experience and ideas established a model for effective communication and a strong working relationship between administrators and tenants.
The Value Proposition​
Through ongoing collaboration, the Property Management team at Northern Ontario's largest shopping mall learned about Walmart's initiative to drive energy efficiency with a large scale retrofit of retail area lighting within the store. The strategy involved:
The tenant's commitment to sharing information with the Property Management team. Data included details on Walmart's return on investment for similar initiatives, and anticipated outcomes.
The Property Management team's openness and willingness to support and further implement their lighting retrofit process.
Open and ongoing dialogue and camaraderie resulting in an award-winning initiative with the ultimate goal of reducing utility consumption and emissions for the New Sudbury Centre.
The Result
An estimated 8750 bulbs were changed at Walmart's New Sudbury Centre location during the retrofit.
Based on ease and savings by Walmart, New Sudbury Centre subsequently replaced over 325 bulbs in all of its service and loading dock areas to achieve additional savings of 37,000 kWh per year within 2016.
​​​The Centre's management team plans to replace all interior lighting with LED in 2017, for a total savings of 282,000kWh per year.