Services
Equities and Fixed Income
Morguard offers institutional clients and private investors the opportunity to participate in a broad range of global investment products across equity, fixed income and balanced portfolios. We specialize in creating portfolio outcomes for clients through a tailored asset mix or through the creation of new products and funds to address unique needs. Our mature business platform has generated a more than 34 year history of solid investment performance. Today, we manage $3.7 billion in assets through our equities and fixed income securities group, Lincluden Investment Management.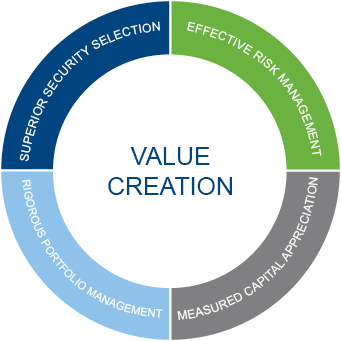 Lincluden Investment Management
Lincluden manages broadly-diversified portfolios using a fundamental, value-based approach. We manage assets for a variety of institutions including pension funds, insurance companies, foundations, endowments, first nation trusts and long-term health and disability funds.
Phil Evans
President and CEO
E phil.evans@lincluden.net