Services
Real Estate
Backed by more than 45 years of proven performance, Morguard provides strategic real estate services to institutional clients who are seeking a significant contribution to their real estate portfolio. As owners and advisors, we understand real estate – and have strong investment and management capabilities in multiple asset classes across office, industrial, retail, multi-suite residential, and hotel. Our Asset Management, Development, Property Management, and Leasing teams deliver an integrated service approach supported by unique co-investment opportunities, established investment strategies, sustainable operations programs, and formal development methodology for institutional-quality portfolios.
Value Creation
Asset Management and Development
At Morguard, we measure success by superior, long-term, risk-adjusted returns to our institutional clients. Our track record is based on creating ongoing value for our clients through access to capital, maximizing asset value, and managing the asset lifecycle.
Access to Capital
Our established relationships provide ready access to capital to act on investments on both sides of the border. Institutional clients also benefit from the financial strength of Morguard to co-invest in joint ventures.
Maximize Asset Value
Our active pipeline uncovers value add opportunities to build asset value over time. By considering current and future potential values, we align real estate opportunities to your investment objectives to maximize returns.
Manage the Asset Lifecycle
Our experience in repositioning, redeveloping, and remerchandising strategies strengthens the asset lifecycle to realize the potential inherent in every property. We provide distinct asset management, by asset class, resulting in a more focused approach to achieve superior results.
Operational Excellence
Property Management and Leasing
Morguard's integrated service approach drives a steady stream of income for institutional clients. Our Property Management and Leasing teams manage a diversified income producing property portfolio comprised of more than 40 million SF of commercial space.
Tenant Satisfaction
Our ability to deliver responsive tenant-focused services has produced consistently high tenant satisfaction and high retention rates. This reduces the cost of leasing and improves the overall cash distribution
Leasing Expertise
Our dedicated commercial leasing experts are embedded in local markets with established broker and tenant relationships. The result is high occupancy at optimized rental rates that maximize cash flow.
Sustainable Operations
Our role is to continually improve operational performance to increase property value through the lifecycle of an asset. Our fully managed solution is designed to mitigate risk and manage costs to enhance Net Operating Income (NOI).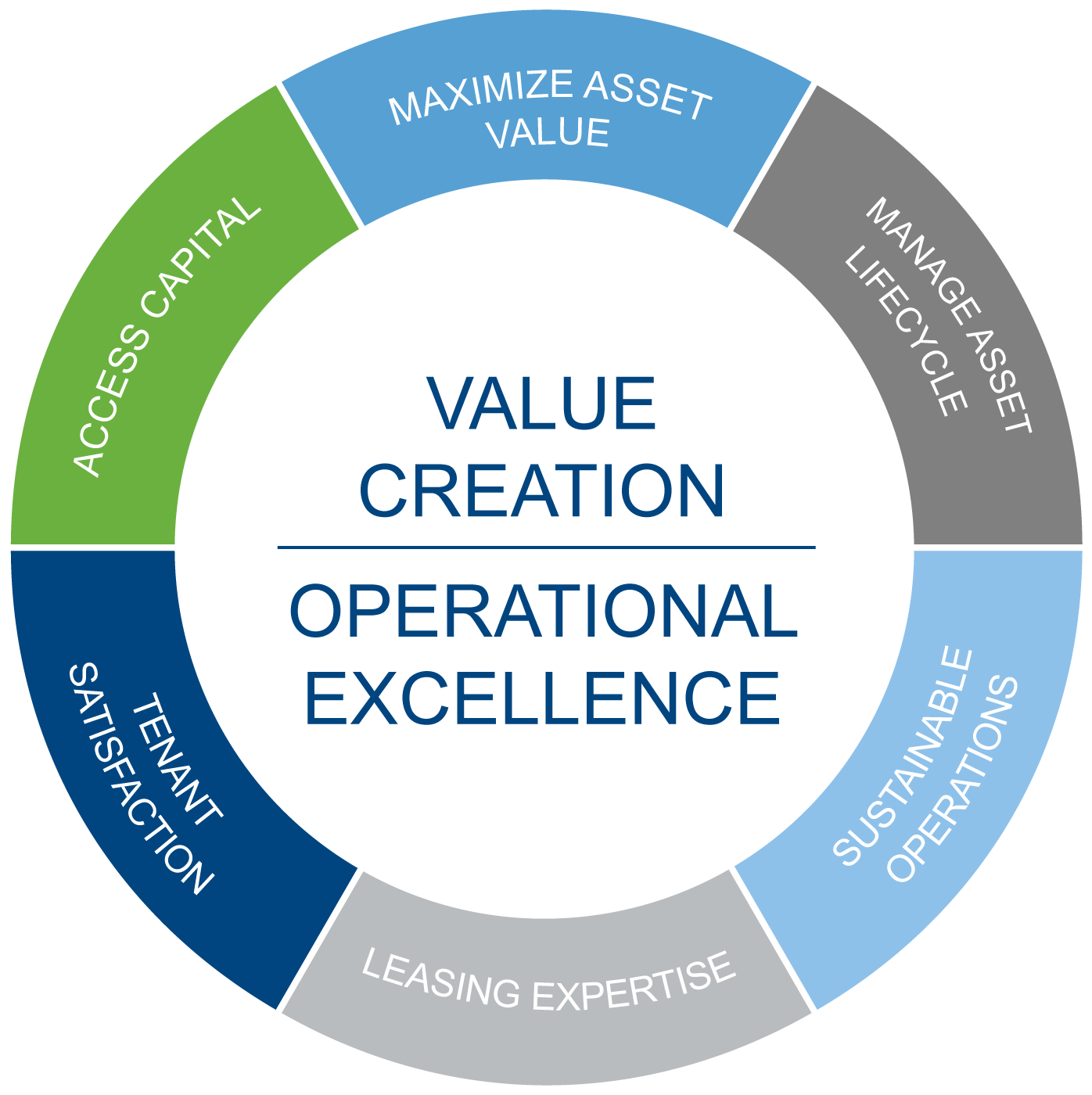 Contact Morguard to realize your real estate potential: