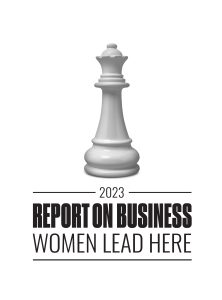 We are honoured to announce that Morguard has been recognized on The Globe and Mail's Report on Business 2023 Women Lead Here list. This annual initiative applies a proprietary research methodology to determine which Canadian corporations have the highest degree of gender diversity among executive ranks.
For Morguard, inclusion on this list is an acknowledgement of our commitment to supporting gender diversity at all levels. We look forward to continuing to build an organization that reflects the communities in which we live and work.
To learn more about the Women Lead Here list, visit The Globe and Mail's Women Lead Here.